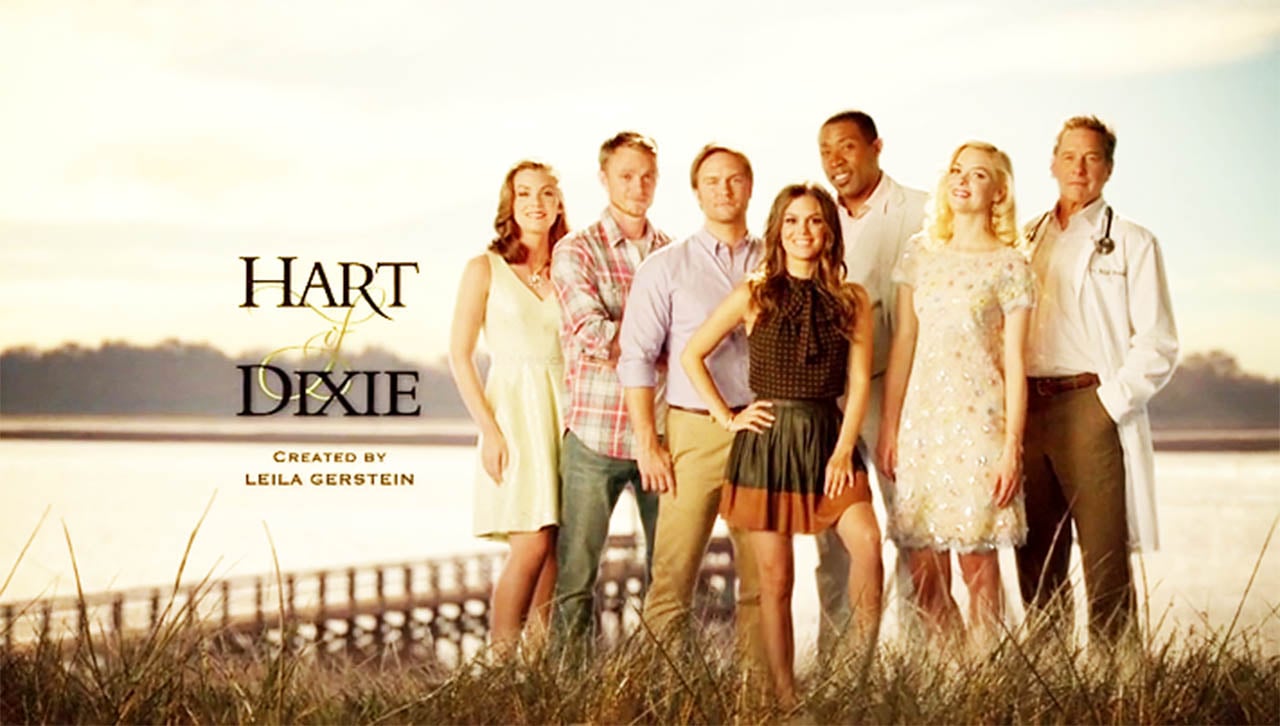 If you've ever tried to recruit physicians for a rural opportunity, you would surely get a kick out of the CW show Hart of Dixie.
The show focuses on Dr. Zoe Hart (played by Rachel Bilson), a young physician who just finished a heart surgery residency in New York City. When her plans to practice as a surgeon in the big city fall through, she ends up accepting an offer to work as a general practitioner at a small private practice in rural Alabama. At first she feels like a fish out of water, but quickly she learns to love the small-town—the people, the practice and the pace of life.
(The show went off the air last year, but if you're interested, all four seasons are now on Netflix for your binging pleasure.)
Like all things in life, physician recruitment isn't quite as simple as it looks on television, but there's still a truth to Zoe Hart's story: Rural opportunities have much to offer physicians, and they may be the right choice even for candidates who don't initially look like they fit the bill.
There's a reason why you live in a rural community, which means there are reasons for physicians to choose this lifestyle as well. Here are a few perks to highlight as you promote your rural opportunity to job-seeking physicians:
1. Slower pace of life
According to Psychology Today, the speed at which people walk correlates directly with the population size of their cities. Pretty crazy, right? People literally move faster in bigger cities—and slower in smaller ones.
For physicians accustomed to the go-go-go pace of residency, not to mention the often-competitive work environments of urban areas, rural opportunities can provide the perfect chance to slow down.
2. Family-focused communities
That slower pace of life often translates to more time spent relaxing with family and friends—and in smaller communities, those friends can be easier to find. Physicians who are new to town will feel connected surprisingly fast because they'll see the same faces at the grocery store, the rec center, their children's schools and elsewhere.
Additionally, the physician-patient relationships formed in small towns are particularly unique. In smaller communities, physicians have the opportunity to get to know patients' families—their fathers, mothers, children and even sometimes extended family. This enables physicians to care for their patients even more holistically.
(The tight-knit communities of rural areas also provide a great opportunity for physician recruiters to build referral networks. Tell your friends and colleagues about your vacancy—they may already know the perfect fit.)
3. Easy access to fresh food
"Farm-to-table" is a buzzword in lots of foodie urban areas, but it's more authentic in towns with actual farms. For physicians used to big-city amenities like Whole Foods, highlight the fact that your town has farmers' markets or CSA programs that enable subscribers to get fresh food from local farmers on a regular basis.
4. Mission-driven work
Most physicians get into medicine because they love to help people. Rural areas, many of which are facing critical physician shortages, provide the perfect opportunity to do just that. Help candidates see the urgent need for their expertise and compassion. You're offering a job opportunity that could be incredibly personally and professionally fulfilling.
---
Above all, don't assume physicians aren't looking for jobs in your location. The truth is that not everyone wants to live a big city. Never write off a candidate simply because he or she hasn't indicated interest in a rural area. Many would consider a rural area if the opportunity meets their other job-search criteria. They may just not be familiar with your location yet. Each physician vacancy is an opportunity for you to share what it is that you love about your organization and community.