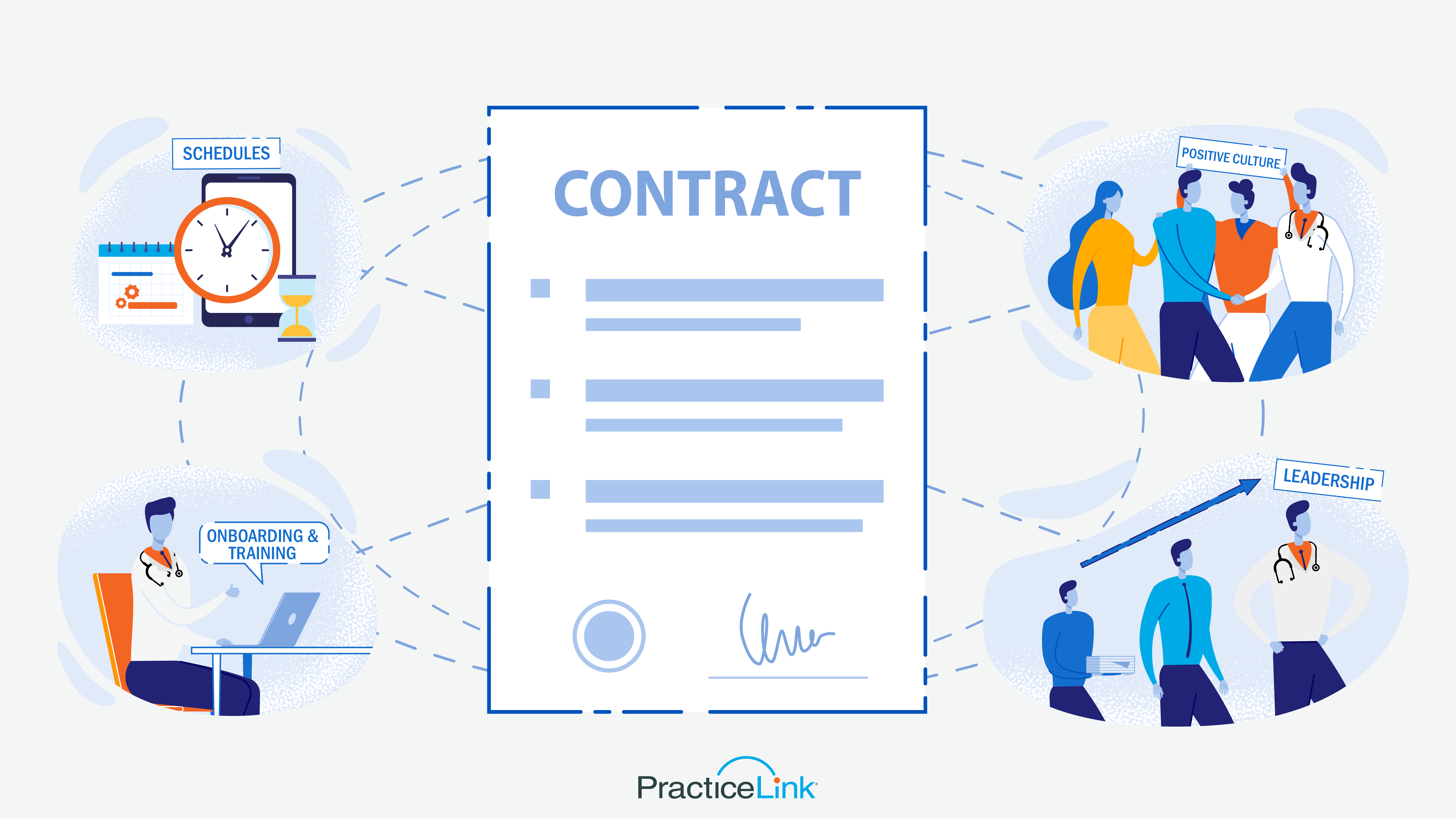 When a candidate signs their offer letter, they plan to be with your organization for the duration of their contract – if not longer.
Turnover and open positions cost your organization money, so you don't want to wait to work on retaining your quality hires. So, what can you do to keep your hires happy?
Onboarding and training
Once the offer is signed, those physicians become a part of your team. You want your hires to feel confident and comfortable in your organization, so make sure they are properly trained and understand the expectations placed on them and their role within the practice.
To help physicians feel prepared you can:
Provide clear expectations for their first few months and first year of practice.
Outline the individual's and organization's goals and objectives.
Clarify important COVID training or preparation.
Identify mentors they can contact for guidance.
When a physician receives training and onboarding early in their tenure, they will become more invested in your organization, knowing they have the tools and training to succeed in their position.
Positive culture
Positive work environments improve morale, increase productivity and lead to better retention. It helps employees feel satisfied in their jobs and enjoy being at work.
A happy employee will remain with your organization and want to improve the practice since they appreciate having a place they can thrive.
Accommodate schedules
It's no secret physicians can work long, demanding hours. Work with your organization to staff practices and offices so you can accommodate providers' schedules and adequately rotate any call or overtime hours.
Many physicians face burnout early in their career, so if you provide balance for your hires, they will be more likely to stay with your facility and be more productive while at work.
Encourage leadership
Most providers want to join an organization where they can continue to improve and grow. It's never too early to discuss mentorship, leadership opportunities and the chance to attend conferences and workshops to increase their skillset and learn more about their specialty.
Provide resources to help providers advance in their roles and move into important leadership roles. If a hire knows you want them to grow within the practice, they will likely stay for those opportunities and continue to improve themselves.
If your health care system has a strong reputation and places importance on retention, your hires will want to renew their contracts and other physicians will seek out your organization when they are looking for a job.
We're here to help!
Contact ProTeam@PracticeLink.com to discuss more solutions for your physician recruitment needs.