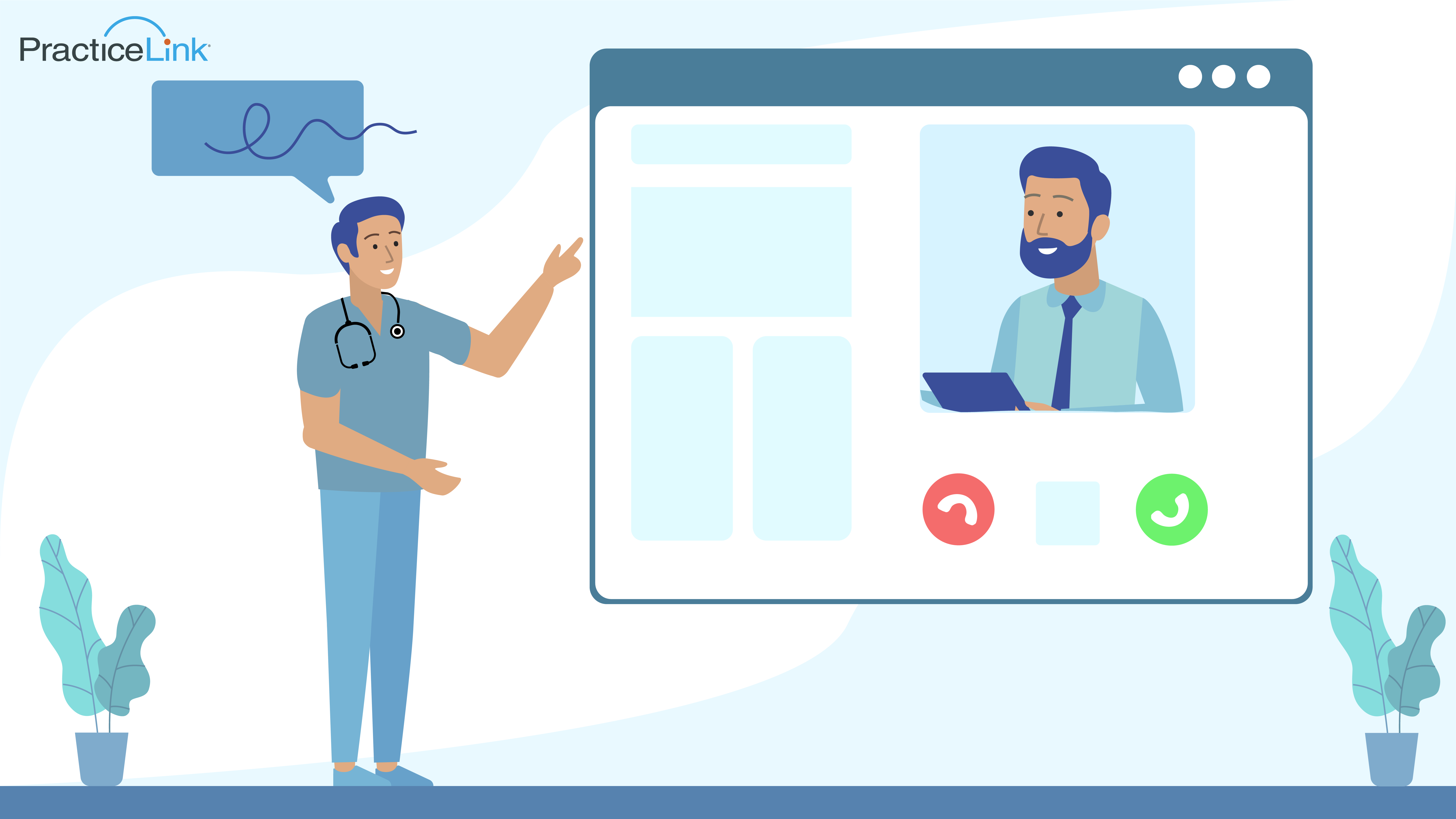 Career fairs allow recruiters to meet quality candidates face-to-face and form meaningful relationships. With the global pandemic making travel and in-person meetings difficult – and in some cases nonexistent – live career fairs needed to be replaced.
The solution? Virtual career fairs.
This shift lets recruiters continue to make valuable connections and communicate with candidates actively looking for opportunities. Exhibiting at virtual fairs differs from live events, so Andrea Leland, Manager Talent Acquisition at Dartmouth Hitchcock shared some lessons and best practices their organization has learned from their experience.
Market yourself
Some of the best recruiting happens before the event begins. You can create thoughtful marketing ahead of time to put on your career pages and social media platforms. Including photos of the recruiters manning the booth and the positions for which you are recruiting will make it personal and increase interest in your organization so candidates know to look for you when entering the fair.
Share the information on your social media channels to let your followers know they can talk to your recruiters and learn more about available opportunities. You can tailor your message based on the platform as well.
If you have a list of candidates' contact information, be proactive and send an email prior to the fair inviting them to talk to your organization and meet with your recruiters.
Personalize your booth
A great way to get candidates to your booth is setting it up in a way that looks appealing and attractive. When you use high quality graphics and images showcasing your campus and community, it will stand out to attendees.
Some images might not automatically size correctly. Spend time working in the system to learn to resize the images and information to best present your booth.
Leland advises to go in as an attendee and see what your booth looks like from their point of view. Look at what other organizations did with their booths and how yours compares and helps you stand out. Does it compel attendees to click and enter?
Consider what is important to you about your organization and what you've heard candidates say is important to them about communities and positions and bring that to the forefront when preparing your booth.
Be prepared
One of the most important things to remember for any networking event is to be prepared, and there are multiple ways to prepare for a virtual career fair. Setting up your booth is the first step.
If the career fair is a success, it will have many attendees; if your virtual booth appeals to them, they will want to enter. This is great, but it can also cause people to wait to speak with a recruiter. If you assign more than one recruiter to attend the career fair, you can have multiple people talking to candidates, so they aren't in the waiting room too long.
Another way to prevent long waits for candidates is to have some language and responses available ahead of time. Standard communication to welcome attendees to your booth and get them started, and also to close and communicate next steps will help the process go more smoothly. This allows you to copy a drafted message, welcome the candidate and let them know you will be right with them while you complete other conversations. Make sure all recruiters have your crafted messages so you can remain consistent in your communication.
When speaking with candidates, it helps to know what positions you have available. Leland and her team at Dartmouth-Hitchcock work together to update open opportunities and the recruiters assigned to each opening so they know for what specialties they're actively recruiting and which recruiter to contact. This also allows you to send the candidate's CV and information directly to the recruiter assigned to the opening for which they're interested.
You'll have career fair attendees who require visa sponsorship. It will help to know what your organization can do before you speak with those candidates. You can have that information and your open opportunities on your booth so candidates are aware of what is available at your organization before they speak with a recruiter.
Make connections
While having crafted communication to welcome attendees to your booth and close out your conversation will provide smooth transitions and flow of candidates, you still want to make personal connections.
Outside of the drafted responses, initiate more meaningful conversations. Be sure you share real information and find a way to relate to the candidate, giving them a genuine feel for your organization and the people in it.
If you think someone might be a great fit for an open position, you can share the link to apply for that job and the name of the recruiter responsible for filling the opportunity. It is nice to include a photo in the profile to form a more human connection.
When the event is over, you will receive a list of all attendees. There may be people in which you're interested who didn't stop by your booth during the fair. The list will have contact information so you can continue to reach out and develop relationships with candidates long after the career fair ends.
Virtual Career Fairs give you a unique opportunity to connect with potential candidates and are especially helpful when face-to-face interaction is discouraged or not possible. Broaden your candidate funnel by finding quality candidates for immediate and future opportunities.
Contact your PracticeLink PRO Team at ProTeam@PracticeLink.com or visit https://info.practicelink.com/practicelink-virtual-2020