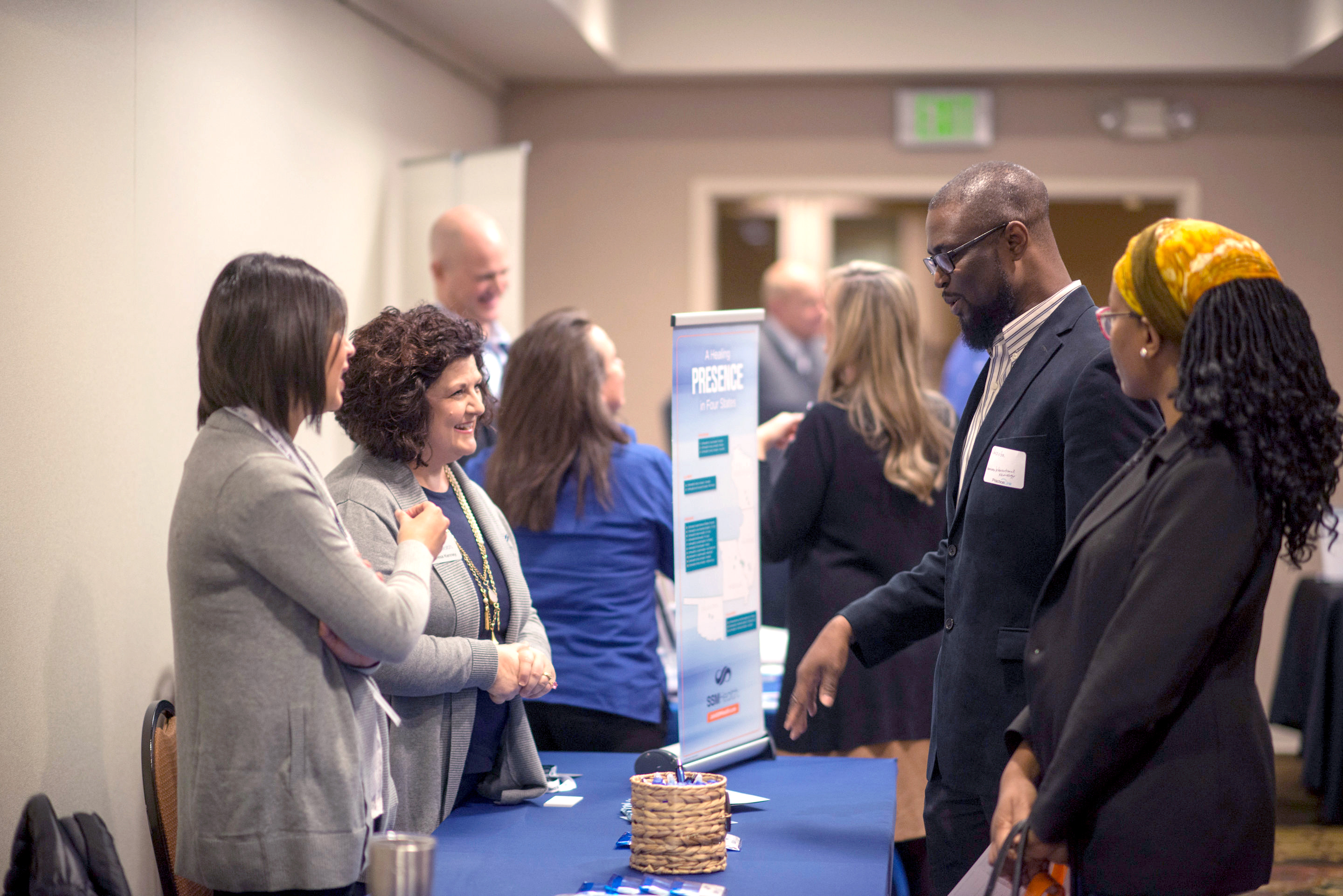 You wouldn't expect a job-seeking physician to use only one method of searching for their next practice, right? Then why only use one method to recruit the best candidates for your organization?
Making quality connections and increasing candidate awareness of your organization is a key focus of any strong recruitment strategy. And when it comes to finding the best physicians for your facility, there are multiple ways to successfully recruit. But, there's something authentic about meeting face-to-face with the physicians you're trying to reach to form those quality connections.
When you exhibit at a physician career fair, you're expanding your candidate funnel beyond your online network and putting your organization directly in front of both active and passive candidates. You're also making yourself accessible and letting job-seeking physicians know exactly who you are as an organization. Not only will your impression be stronger in person than it is online or over the phone, you'll also have the chance to start a dialogue about what candidates are looking for in a community – and about what yours has to offer. Once you've connected face-to-face, candidates will be more likely to remember your exchange and consider your organization's opportunities when their time comes to select a practice.
Add another method to your recruitment strategy. Attend physician career fairs to expand your reach and start making quality connections with job-seeking physicians.
Meeting your next hire could be as simple as exhibiting at one of the 11 PracticeLink Live! Physician Career Fairs in 2020.