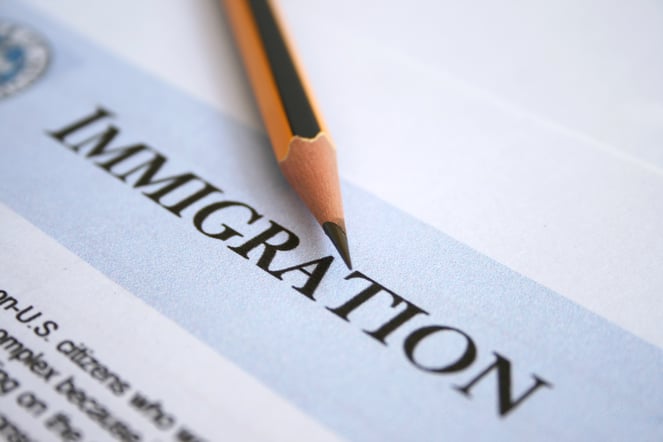 Whether you're a rookie physician recruiter just getting your feet wet or a seasoned recruiter with many years under your belt, physician visas and immigration laws are topics you need to understand. You need to understand both the differences among visa types and the pros and cons to sponsoring a potential hire. And if you indeed identify candidates for placements in your system, make immigration an active element of your recruitment strategy. Remember – an international physician is interested in both a good job and working with an employer committed to qualifying him/her for visa status.
International medical graduates, also known as IMGs, typically come to do their training mainly on J-1 visas and in some select instances, under an H-1B visa. According to the Educational Commission for Foreign Medical Graduates, IMGs comprise one quarter of the current U.S. physician workforce. The process for becoming able to practice medicine in the U.S. is grueling; IMGs must meet some strict requirements to be able to do so.
To practice in the U.S., IMGs must:
Pass Steps 1

&

2 of the United States Medical Licensing Exam
Get certified by the Educational Commission for Foreign Medical Graduates
Complete a residency program in the U.S. (regardless of whether or not they have already completed one in their home country — with the exception of Canada, whose residency programs are recognized in the U.S.)
Once visa candidates have fulfilled these requirements, they must find employers willing to act as their sponsors so they can get visa status to stay in the U.S. This is where you, the employer, come in.
So what are these visas, why is immigration so important to you, and how do they affect your recruitment strategy? What does it take to sponsor these candidates?

Robert Aronson,
immigration Attorney
I sat down with an expert in the field, immigration attorney Robert Aronson with Fredrikson & Byron. I was able to pick his brain, and he was very helpful at outlining the differences among visas and providing some insights into the immigration process for in-house physician recruiters. I'll detail his advice here.
The majority of IMGs who come to the U.S. come on J–1 visas. This is the basic medical training visa; it enables IMGs to join U.S.-based residency and fellowship programs. It is issued specifically for the amount of time needed to complete training and has a max of seven years. Once physicians have completed their training, the final requirement of the J-1 visa is that they return home to their country for at least two years before being eligible for other U.S. visas. There are some cases where this requirement can be waived. One thing to note about J-1 visas is that "a J-1 will generally force candidates to practice in a medically under served area," Robert says. But once a waiver has been obtained, the IMG then needs to change into H-1B status and work for the sponsoring employer for at least a three year period of time.
The H-1B visa, on the other hand, is a non-immigrant visa that allows employers to employ foreign workers in a variety of occupations including medicine. Typically, the H-1B is good for up to three years and allows for one extension of up to three years. After their three years of employment, H-1B visa holders must either leave the country for up to a year or obtain a green card. Something to note about H-1B visas is that only 65,000 H-1B visas are available each fiscal year, which begins on October 1 of each calendar year.
There are two main exceptions to the cap on H-1B visas: 1) J-1 physicians who have received waivers of their obligations to return for two years to their home country; and 2) non-profit and university-affiliated institutions (such as many teaching hospitals), which are designated as H-1B Cap-Exempt. These organizations can hire H-1B visa holders even after the nationwide cap of 65,000 visa holders has been met.
You'll note that the major differences between the J-1 and H-1B visas are:
J-1s are specifically for candidates still in training
H-1Bs are for candidates who have completed training and are ready to practice medicine
J-1s always carry the two-year home country physical presence requirement
Just this past April, the Association of American Medical Colleges confirmed that a physician shortage in the U.S. is imminent within the next decade. They project a shortage of between 61,700 and 94,700 physicians. With numbers like these, IMGs could provide a means for filling in the gaps in care for communities.
Though recruiting an IMG can be intense for you and your organization (given the hoops you have to jump through to get the paperwork done), it can also be a win-win situation for both the candidate and your organization. Think about that hard-to-fill position you might have — the best candidate could be one who needs a visa sponsorship. Typically these candidates are quite driven, as the process for getting these visas is not for the faint of heart, so don't NOT recruit them based on the tedious process. You may lose out on a gem of a candidate!
"Immigration provides a competitive edge to employers when recruiting international physicians," Robert says.
Here are four quick tips for recruiting an IMG:
Start with the ASPR certification program. If you're just getting started and learning about immigration, IMGs and physician recruitment, Robert suggests starting there. "ASPR has a great program that includes an immigration module. It is a great place to start!" he says.
Be proactive! "If recruiters understand the fundamentals of immigration, making it a proactive part of their recruitment strategy distinguishes them and opens up new avenues for sourcing candidates," says Robert.
Establish a good working relationship with an immigration counsel. "In-house physician recruiters can troubleshoot at the beginning of the recruitment process, but the heavy lifting is done by outside counsel," Robert says.
Start early! To maximize your opportunity for recruiting visa candidates, always start early because the process can be lengthy.
What are your experiences with hiring physicians on visas? Share with us below in the comments.