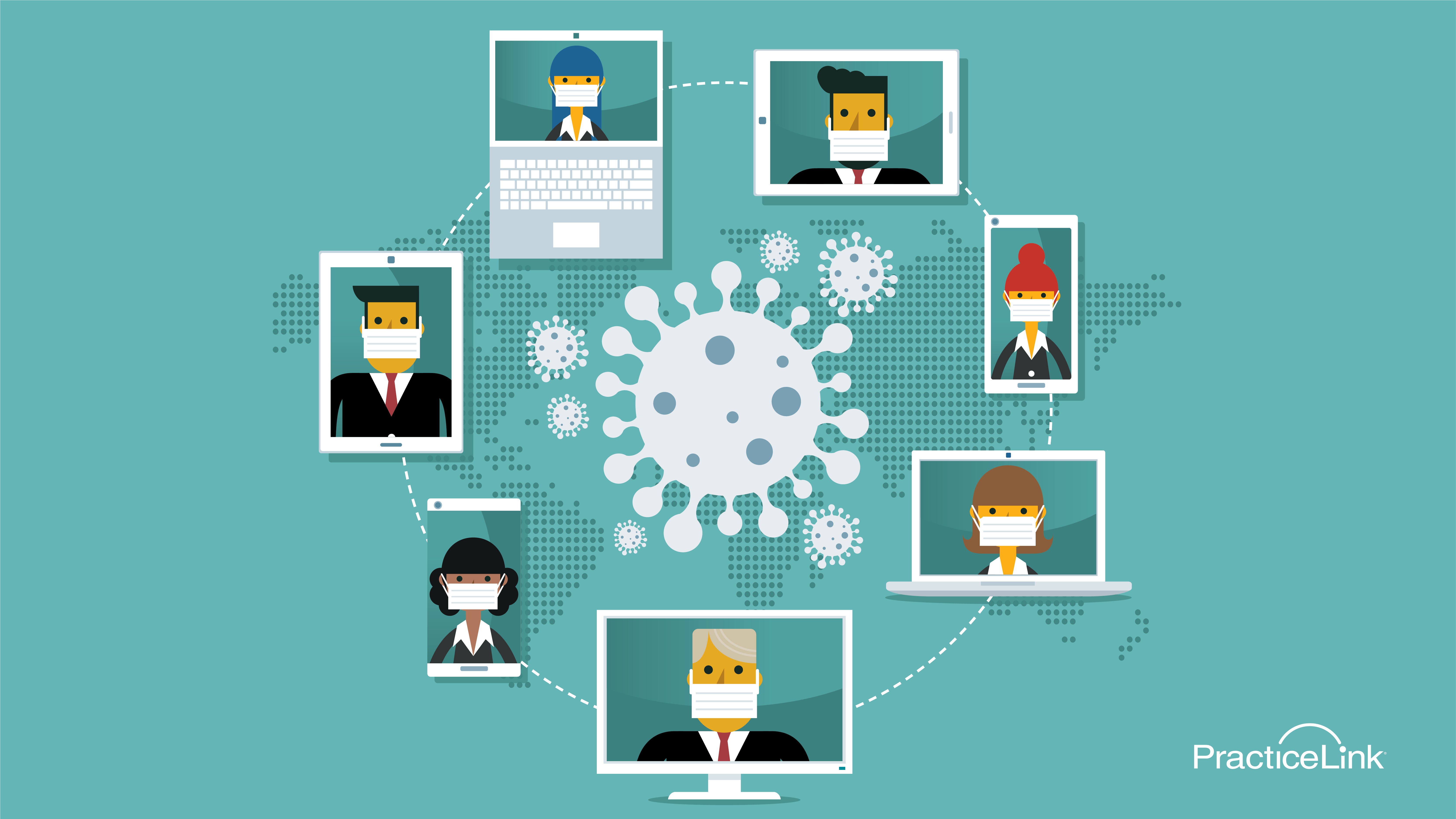 Businesses have had to change strategies to be profitable or, in some cases, just to survive during the pandemic. Recruiting physicians and advanced practice providers is no different.
While finding the right candidate or just filling your opening can be a challenge, one thing remains true: Physician recruitment must change with the times as well.
You must have a real understanding of what the provider needs, and what their entire family needs in terms of a community, education and how their whole family has survived so far in this COVID-19 era.
Here are eight recruiting tips to use as you continue navigating the pandemic:
Ask deeper questions – even in the beginning. There are no more simple questions such as, "Where would you like to relocate to?" It must be deeper. Try using questions like, "What are you looking for in a community you relocate to? What is important to you? What is your family experiencing in the community you are in currently? How is your family coping with the current conditions of your community?"
Think about Interviewing candidates within a 4-hour drive of your opening. If you do an in-person interview, make sure all your current COVID-19 safety precautions are followed during the interview process and remind the provider it's OK to not shake hands, and social distancing will be followed along with wearing a mask.
Interview candidates virtually. If a candidate is not able to drive to your site, then offer to interview this candidate virtually. If your facility is under strict lockdown measures and you are not willing to hire someone without a site visit – and they are not willing to accept a position virtually – you may not even need to do a virtual interview.
Be willing to have a flexible start date or be willing to amend your start date in your contract. Start dates in a contract are there for a reason. However, if there is a COVID-19 surge in your community and you have to hold off on bringing in someone, or if there is a problem with relocation for that very same reason, then you need to discuss this with your candidate.
Start onboarding your recruit the day they sign their contract. Keep your candidate informed about everything going on with their position, facility and practice – even if it's a year before they start. This will help the provider feel connected and start to feel a part of the community.
Keep their families involved in the process. Keep in communication with the provider's family as well, though this can be done less frequently. A suggestion may be to send the family a subscription to the local newspaper, or once a quarter send a basket with local items so everyone knows you are still looking forward to their arrival.
Offer more than just traditional benefits. Think outside the box. One hospital had Hello Fresh or another weekly food box delivery service sent to the provider's home each week to help as an incentive. This was a great way to keep everyone remembering they were wanted and included, and it was valuable as the family did not have to venture out as much for dinner.
Offer stipends instead of signing bonuses. If your facility is strapped for cash and you can't offer a large signing bonus at this time, you may consider offering a starting bonus or offer a stipend monthly for someone who has a far-away start date. This is not a new concept, but one that is being used more often during a cash-strapped COVID-19 environment.