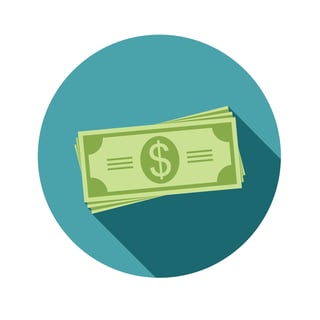 Physician recruiters know better than anyone that a candidate's job search isn't just about the money. There's community fit, practice settings, and how the job fits into the candidate's vision of his or her future. But though it's not the only factor, physician salaries understandably play a large role in any candidate's career decisions.
But how are physician recruiters (not to mention physician job-seekers) supposed to know what comprises a fair compensation plan?
According to the Association of Staff Physician Recruiters (ASPR) 2014 In-House Physician Recruitment Processes Report, the reports from MGMA, Sullivan-Cotter and AMGA are in-house recruiters' most frequently used resources for physician compensation.
Here's a closer look at the resources available.
MGMA
Medical Group Management Association (MGMA) is a national professional association of health care administrators and practice leaders. It also produces the compensation survey that, according to that ASPR Benchmarking Survey, is the most widely used among in-house physician recruiters.
The MGMA 2017 Provider Compensation and Production report includes data for both physicians and non-physician health care staff.
Best for: Physician recruiters and administrators looking to craft physician compensation plans using the industry-leading survey.
Pricing: According to the MGMA website, the printed report is "only available to single clinical health care providers with six or fewer physicians," and is intended for one individual's use. The cost for MGMA members is $585; nonmembers pay $965.
Larger organizations, including "all non-clinical health care provider organizations, medical schools, integrated health care systems, hospitals and healthcare providers" access MGMA's compensation reporting through a DataDive License, which allows all employees at purchasing or MGMA member organizations to access the data as needed.
The DataDive License allows for interactive adjustments, a five-year trend analysis, and comparison of individual organization data against industry standards. Pricing is released after submitting a contact form.
Learn more here.
Sullivan, Cotter and Associates
Though search-firm reports in general came in third in ASPR's survey of the most-used physician compensation resources, Sullivan Cotter's salary surveys tied with AMGA's as the number-two most-used resource among in-house physician recruiters.
In addition to physician-focused surveys, Sullivan Cotter also produces reports for health care executives in a variety of settings, advanced practice providers and other health care staff.
According to its website, the Physician Compensation and Productivity Survey report has been published for 25 years. The 2017 edition was compiled with information from more than 550 health care organizations, which provided data on 135,000 providers.
Best for: Recruiters of physicians, advanced practice providers and health care executives looking for industry-standard compensation information.
Pricing: For organizations contributing data to the 2017 Physician Compensation and Productivity Survey Report, the cost for the completed report is $875. The investment for non-participating health care organizations is $3,000.
Other reports are available at various price levels; a full menu of their available surveys can be found here.
Learn more here.
AMGA
AMGA is the professional association for multispecialty medical groups. The AMGA Medical Group Compensation and Productivity Survey has a 30-year history of reporting salaries and production benchmarks for new and experienced physicians and advanced practice providers at multispecialty groups and other health care organizations.
According to the survey methodology report, the survey was most recently "compiled from data submitted by 260 medical groups," with each group representing "an average of 350 providers per group."
Best for: Recruiters of physicians and advanced practice providers looking for compensation benchmarking data at multispecialty groups and other organized health care organizations.
Pricing: Participating organizations receive a free copy of the print survey or a $375 discount to the online compensation survey. Regular online tool access for medical groups is $1,000 for AMGA members and $2,000 for nonmembers. Pricing is higher for other organizations and customized reports.
Learn more here.
Merritt Hawkins
Physician search firm giant Merritt Hawkins has published its annual Review of Physician and Advanced Practitioner Recruiting Incentives for 24 years.
The free report provides a helpful overview of key findings, plus starting salaries and incentives gathered from the firm and its affiliates' previous year of searches. The 2017 report features data from 3,287 searches.
According to the report, the information "reflects the incentives physicians are offered to attract them to a new practice settings rather than what physicians in general may actually earn."
Best for: Physicians and physician recruiters interested in a free, general benchmarking of the low, middle and high physician salaries offered in the most in-demand specialties as determined by Merritt Hawkins-related searches.
Pricing: The PDF report review is free and available for download here.
Learn more here.
Medscape
The annual Medscape Physician Compensation Report, now in its seventh year, compiles data on a number of topics from more than 19,000 physicians.
In addition to communicating average compensation for 27 specialties, the Medscape report also compiles interesting compensation, benefit and practice information by gender, race, age and region. Information is presented both in aggregate and by specialty.
Best for: Physicians and physician recruiters looking for a general overview of physician-submitted compensation and incentive data presented in an easy-to-digest way.
Pricing: The 2017 report is free and available here.
Learn more here.