Thursday, October 11, 2018
Attendance is free. Capacity is limited.

Complimentary buffet dinner, desserts and
beverages will be served from 5:00- 7:30 p.m.
$100 Amazon gift card prize drawings at 6 & 7 p.m.
$250 Amazon gift card grand prize at 7:30 p.m.
Winners must be present to be eligible.

Pre-register to receive a $25 Amazon eGift Card upon check-in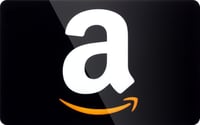 Not sure you can attend?
RSVP anyway and we'll get your name in front of hiring employers.