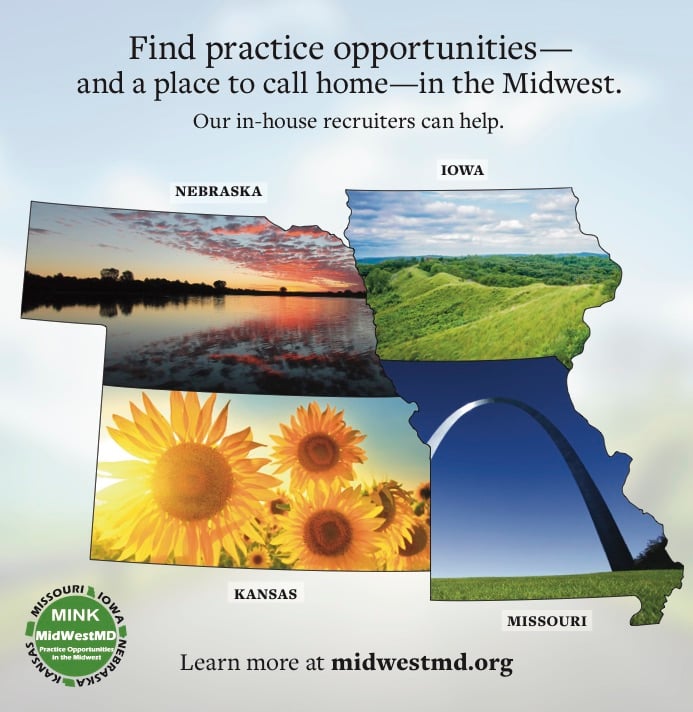 Who is MINK?
MINK MidwestMD is an association of organization-based physician recruitment and retention specialists from Missouri, Iowa, Nebraska and Kansas (MINK).
We would love the chance to connect you to physician jobs in our wonderful locations!
Please complete the form to enter to win a professional CV review and a $25 gift card, and let us know if you're looking for an opportunity in the Midwest!